RECIPE: SOUS VIDE HERITAGE FARMS PORK CHEEKS
We love seeing our products used for new and innovative techniques! If you've never heard of Sous Vide cooking, it is the process of sealing food in an airtight container—usually a vacuum sealed bag—and then cooking that food in temperature-controlled water. With this method, the meat never comes in direct contact with a heat surface unless you choose to before or after, but the temperature controlled water allows for the meat to never be over-cooked! Pretty inventive! Our friend Mike Mason, a Marketing Associate at Sysco Hampton Road, developed this recipe and we are so happy that he did! It looks simply delicious and we can't wait to try it ourselves!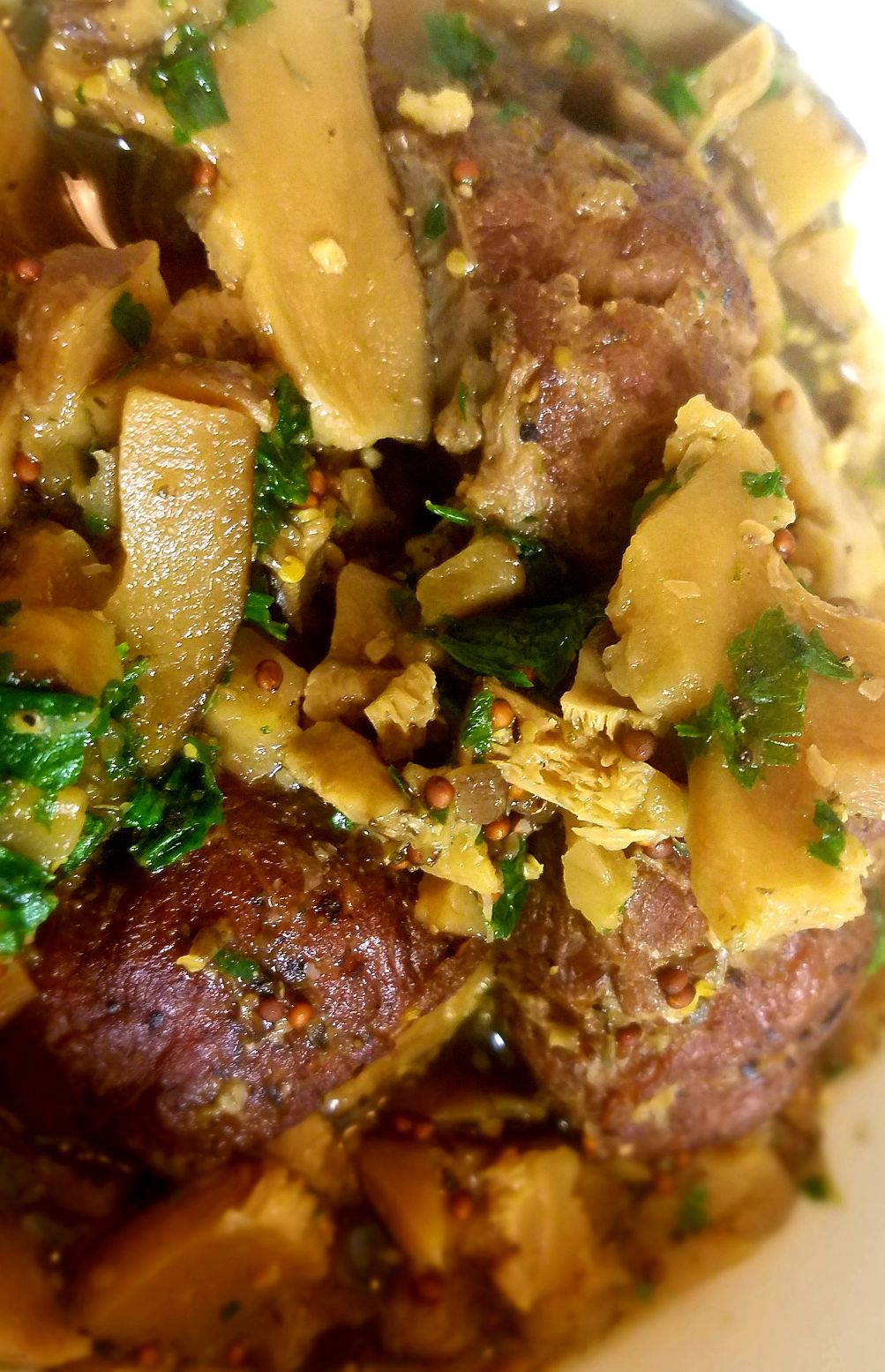 SOUS VIDE HERITAGE FARMS PORK CHEEKS:
Ingredients:
4 pork cheeks
Salt and pepper to taste
1 T canola oil
2 oz. dried shiitake mushrooms
16 oz. venison stock (chicken, beef or pork would work)
½ t whole grain mustard
Dash granulated garlic
Dash granulated onion
1/8 t rubbed sage, divided
1/8 t dried whole thyme, divided
Fresh chopped parsley
1 T unsalted butter
Salt and pepper to taste
Directions:
Trim fat off cheeks, leave silver skin it will go away during cooking
Pat dry and season with ½ salt, pepper, sage and thyme
Sear on both sides in med-high pan with canola oil and set aside
Set aside until stock cools (see below)
Braising liquid:
In same pan combine stock, dry mushrooms, garlic, onion, mustard and dry herbs, bring to a boil and simmer covered for 30 minutes. Remove from heat and let cool to room temp at least.
Method:
Combine cheeks and finished stock in bag and seal; place in immersion circulator set at 160 and let go for 6 hours. After 5 hours feel for tenderness, remove cheeks and add stock to pot, bring to low simmer, adjust seasoning with salt and pepper, whisk in butter and parsley and serve over cheeks.