RECIPE: CHEF ANDREW'S GLAZED PORK CHOPS
We reached out to Executive Chef Andrew Smith of bu•ku in Raleigh, NC to see if he would put together his favorite recipe using Cheshire Pork! He delivered big time and it's a deliciously simple recipe to impress using one of our very favorite cuts: pork chops. We'll let him take it from here!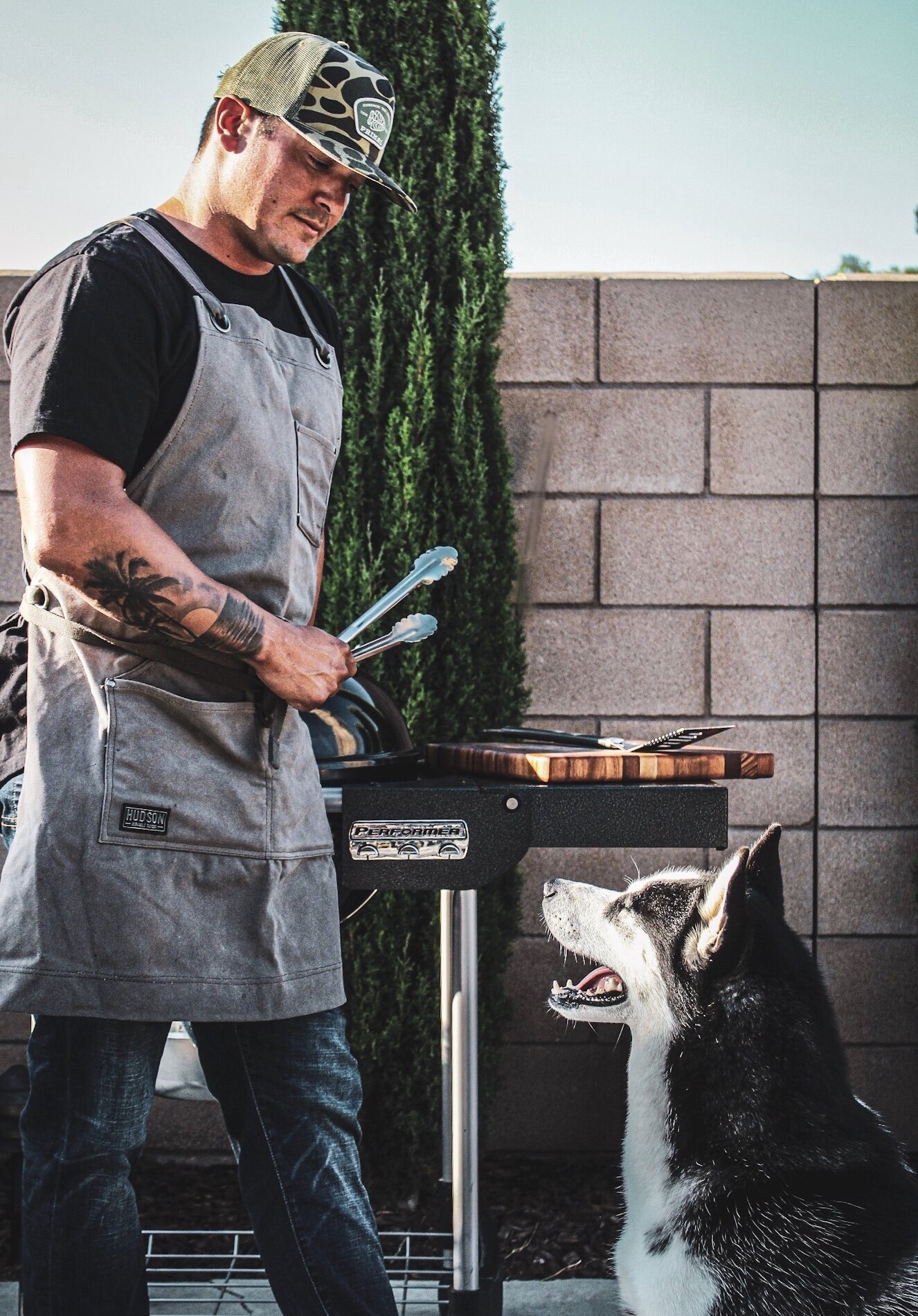 "Pork chops got a bad rap somewhere in the late 20th century as a dry, tough cut, often smothered in applesauce. Thanks to local, sustainable farming and some old school cooking techniques, I believe the mighty pork chop is among the top cuts from our beloved pig. Brining is key in this recipe as the salt and sugar solution draws flavor and moisture into to the chop. After the brine, grill to medium (or sous vide!) and enjoy with a baked potato or my favorite, creamy polenta!" - Chef Andrew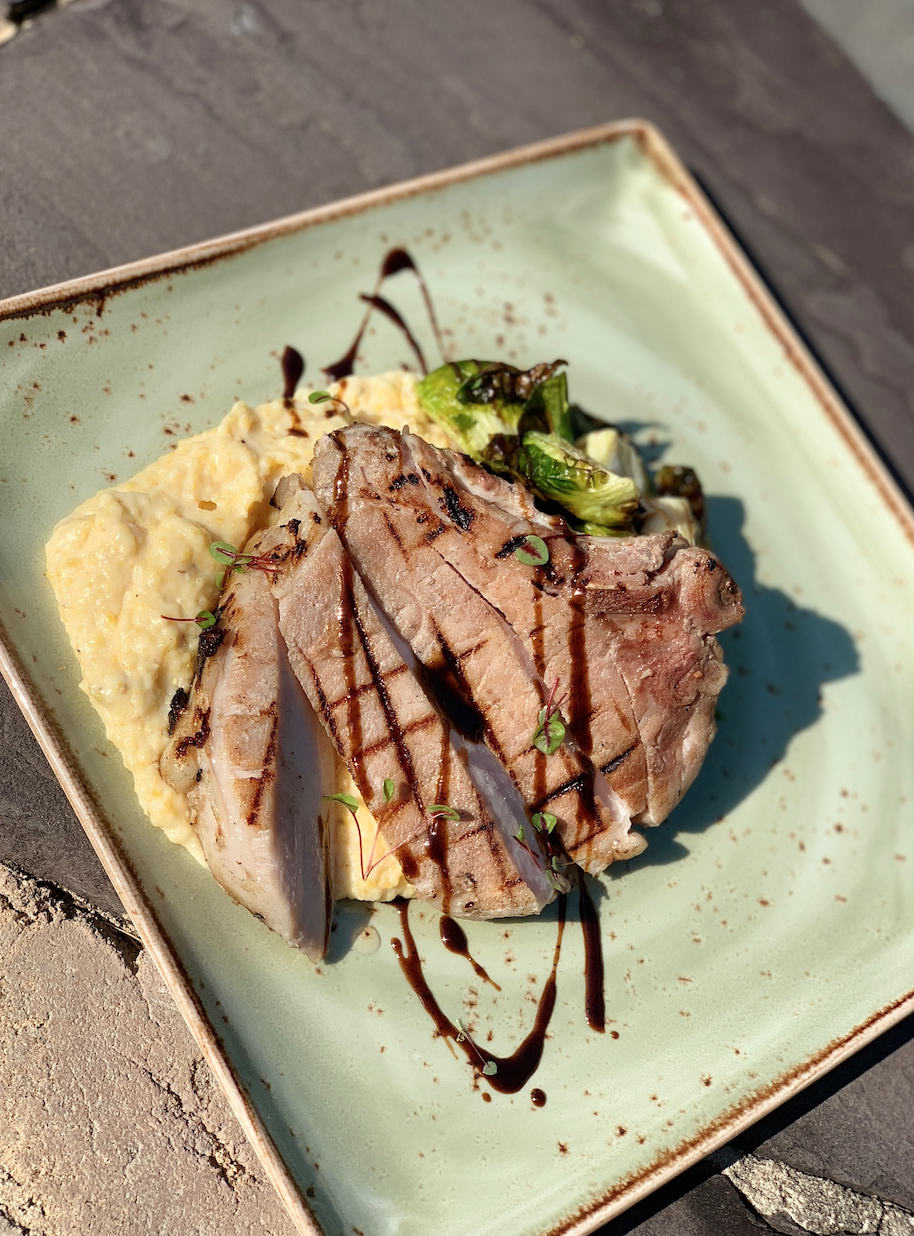 Recipe
For the Brine:
2 qt hot tap water
1 C brown sugar
½ C kosher salt
4 whole sprigs thyme
4 whole sprigs rosemary
2 T whole black peppercorns
1 C spent wood chips (optional)
Combine all ingredients with a whisk and allow to cool completely.
In a shallow casserole dish, add the pork chops and cover with the brine making sure they are fully submerged. Place in the refrigerator overnight or at least 8 hours but not more than 24 hours. The following day, remove the chops from the brine and rinse well under cold water, discard the brine. Pat the chops dry with a paper towel and return them to the refrigerator until you're ready to grill.
For the glaze:
½ C cheap bourbon
6 strips bacon, diced small
1 shallot, diced
1 C brown sugar
1 C apple cider vinegar
1/2 t kosher salt
In a small sauce pan, add the bacon and cook for 8-10 minutes over medium heat or until most of the fat has rendered out and the bacon starts to brown. Add the shallots with a small pinch of salt and sweat for another 2 minutes. Carefully and slowly add the bourbon and deglaze, scraping any brown bits from the bottom of the pan. Add the brown sugar and vinegar and simmer for 10 minutes or until the glaze starts to thicken. Season with salt and strain through a fine mesh strainer. This will keep for up to 7 days refrigerated.