TOP 5 CHESHIRE PORK STOCKING STUFFERS
Finishing up your holiday shopping? Heritage Farms Cheshire Pork is here to help! For those last-minute stocking stuffers, turn to BuyPork.com. We make it easy and ship straight to your door! Check out our top 5 favorite stocking stuffers.
1. North Carolina Pig Flag Socks
There's no time for boring socks. This holiday season, your friends and family can step out with these North Carolina, pig flag socks. ($19.99)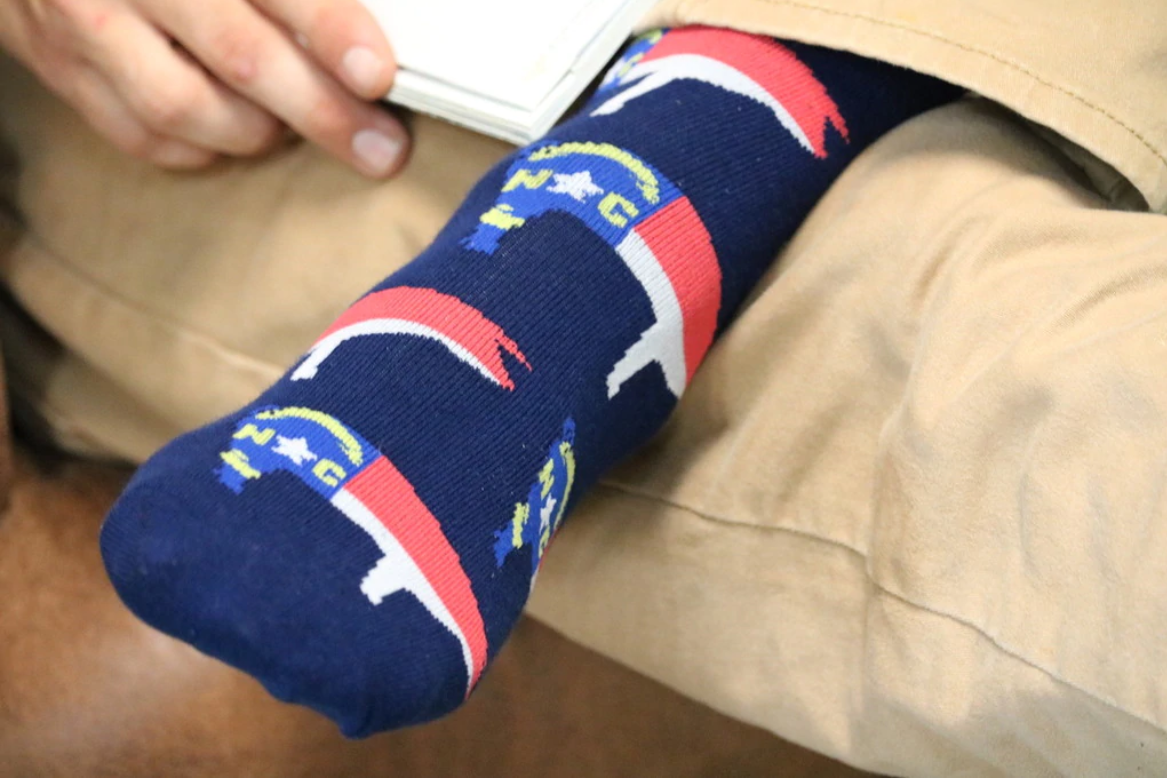 2. Pepperoni 6 oz. Chub
Cheshire Pork Pepperoni is the most popular pizza topping, a fine part of an antipasto platter, or an ingredient in most submarine sandwiches. The best part? It's perfectly sized for a stocking! ($9.99)
3. Camo Koozie
Keep your drinks cold in style with the Heritage Farms Cheshire Pork "Go Pig or Go Home" Brown Camo Koozie. ($5.99)
4. Sunglasses Straps
These needlepoint sunglass straps pair Italian leather with 100% hand-stitched needlepoint to create the most stylish and functional sunglass straps on the market. Your special someone can hold their sunglasses together with our sturdy cotton cord. ($55)
5. North Carolina Pig Flag Needlepoint Luggage Tag
Need a perfect stocking stuffer for that friend who loves to travel? Our luggage tag will do the trick! Each tag measures 4.75" x 2.75" and features our Cheshire Pork North Carolina Pig needlepoint on the front, a protective window on the back, and a durable leather strap. Every Smathers and Branson needlepoint luggage tag is 100% hand-stitched and finished with soft Italian leather.