RECIPE: PEPPER JELLY GLAZED SMOKED ST. LOUIS RIBS
You may be getting back into your routine in August, but you'll catch us at the grill until the weather gets cold! We're coming at you with all the deliciousness today with a recipe from Chef James Johnson of Skipper's in Apex, NC! We're trying not to drool on our screen with his Pepper Jelly Glazed Smoked St. Louis Ribs. Name a better sweet and savory combo. We'll wait.
Enjoy!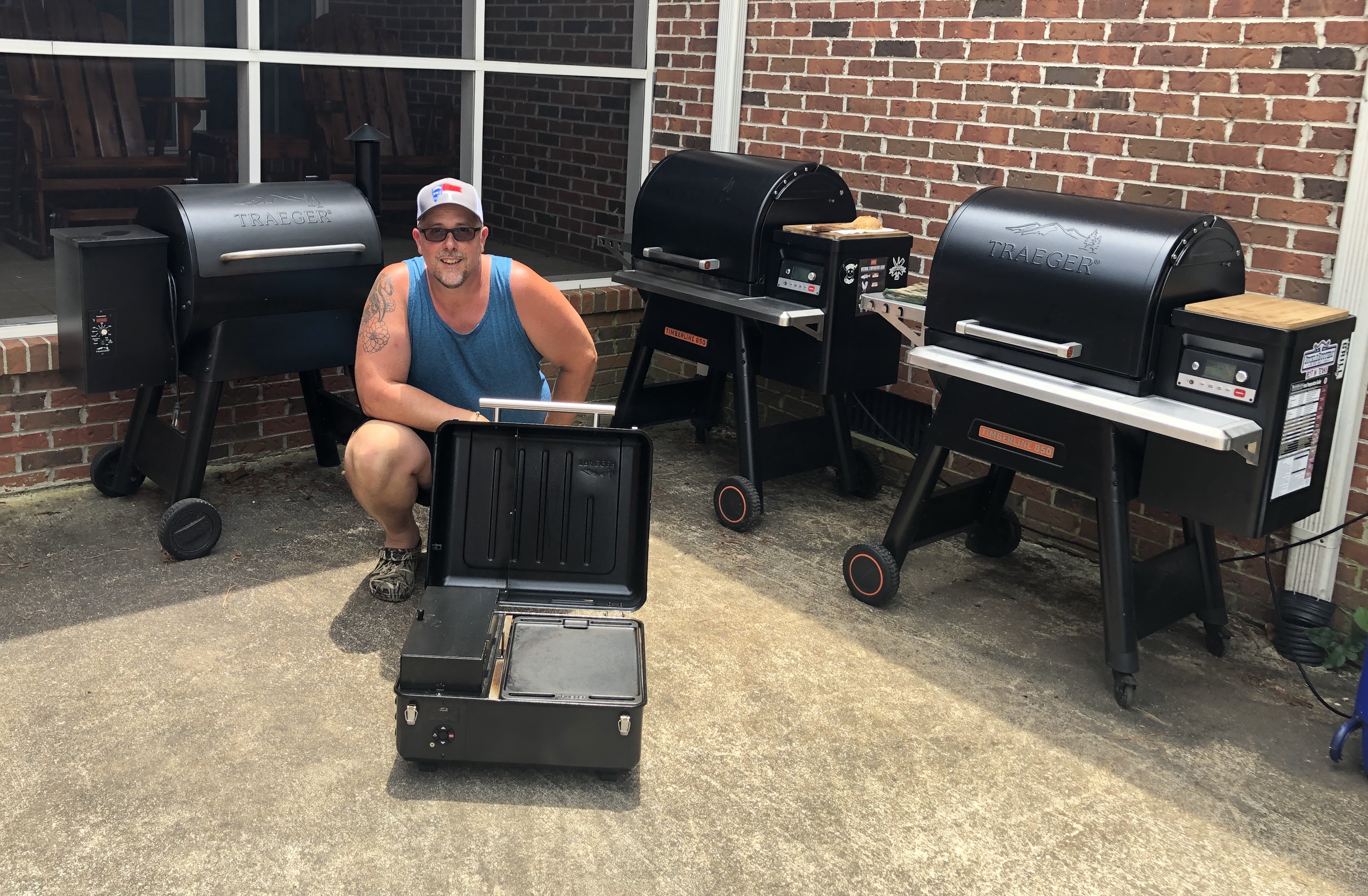 Pepper Jelly Glazed Smoked St. Louis Ribs
Pepper Jelly Recipe
Makes 6 8oz jars
1.25 cup finely chopped red bell pepper
1.25 cup finely chopped yellow bell pepper
1.25 cup finely chopped green bell pepper
.5 cup Jalapeño(or whatever hot pepper you prefer!!)
1 cup Apple Cider Vinegar
1.75 oz pack of powdered pectin
5 cups Sugar
Sterilize canning jars and lids in boiling water
Place all peppers in a large saucepan over high heat. Mix in vinegar and pectin
Stirring constantly, bring ingredients to a boil. Remove from heat.
Add sugar and return to high heat. Return to a rolling boil and maintain the boil for one minute.
Remove from heat and skim off any foam from the top
Ladle the jelly mixture into the sterile canning jars, keeping 1/4 inch headspace from the top of the jar. Cover with flat lids and screw on screw bands finger tight.
Place jars into canner with hot water(not boiling). Water should cover the jar. Bring water to a boil over high heat and process for 5 min.
Remove jars from heat.
When jars are completely cooled, check seals by pressing centers. If a jar happens not to seal, place into refrigeration.
Rub Recipe
Makes 2 3/4 cups
1 cup salt
1 cup course cracked black pepper
.25 cup paprika
.25 cup garlic powder
.25 cup brown sugar
Mix All ingredients together until evenly distributed
Rib Recipe
1 rack of Cheshire St. Louis Pork Ribs
.5 cup of rub
8oz Pepper Jelly
Remove membrane from inner side of the rack.
Season both sides of the ribs with a generous sprinkling of the rub mixture, working it into the meat as you go. You want good coverage, but you still want to see the meat through the rub.
Smoke the ribs at 240 degrees for around 3.5-4 hours, looking for an internal temperature of 175-180 degrees.
Once temperature is achieved, remove and place on a cutting board. Spoon around half of the pepper jelly over hot ribs, and brush to coat.
Place rack onto a sheet tray and put the sheet tray under a broiler for 3-5 minutes to caramelize the pepper jelly
Return to a cutting board and slice into one bone segments.
Place the ribs into a bowl with the remaining pepper jelly and toss to coat the ribs in an additional layer.
Serve alone as an appetizer or alongside seasonal sides for a meal.