Q&A WITH BBQ EXPERT MARK ASHBY OF GRILL MARK CO.
We're quizzing Mark Ashby of Grill Mark Co. on all things BBQ! Sit back and relax while reading his great answers about his bbq style and love for #CheshirePork!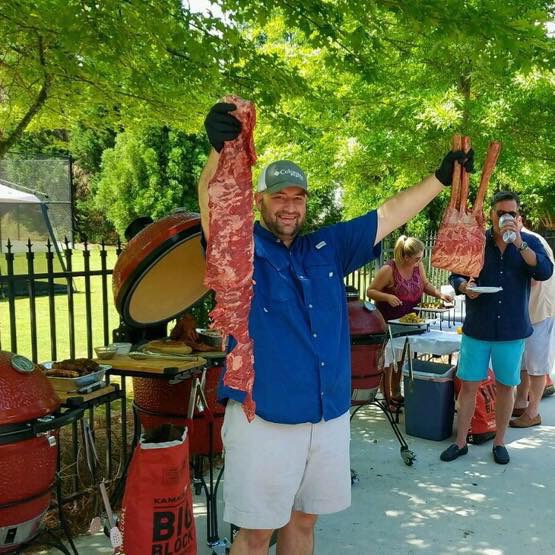 TELL US ABOUT YOU AND YOUR BBQ STYLE.
I found a love for cooking over an open flame as something that is primal. There is nothing better than starting a fire, building the smoke and temp to what you need, and making delicious and amazing food from start to finish.
I started grilling and smoking after watching several chefs on tv, then transferring my attention to different types of grills. I watched probably 35 John Setzler videos for Kamado Joe. That got me excited. I invested in a Kamado Joe and never really looked back! I'm still cook on my KJ Classic, but I'm also an ambassador for Char-Griller and have a kettle, offset smoker, and Akorn Kamado as well. As you continue to cook, your obsession grows, and I've acquired maybe too many grills.
I don't know if I have a certain bbq style. I like to cook food that tastes good, is practical, and something that my wife and kids will eat. They are my toughest judges!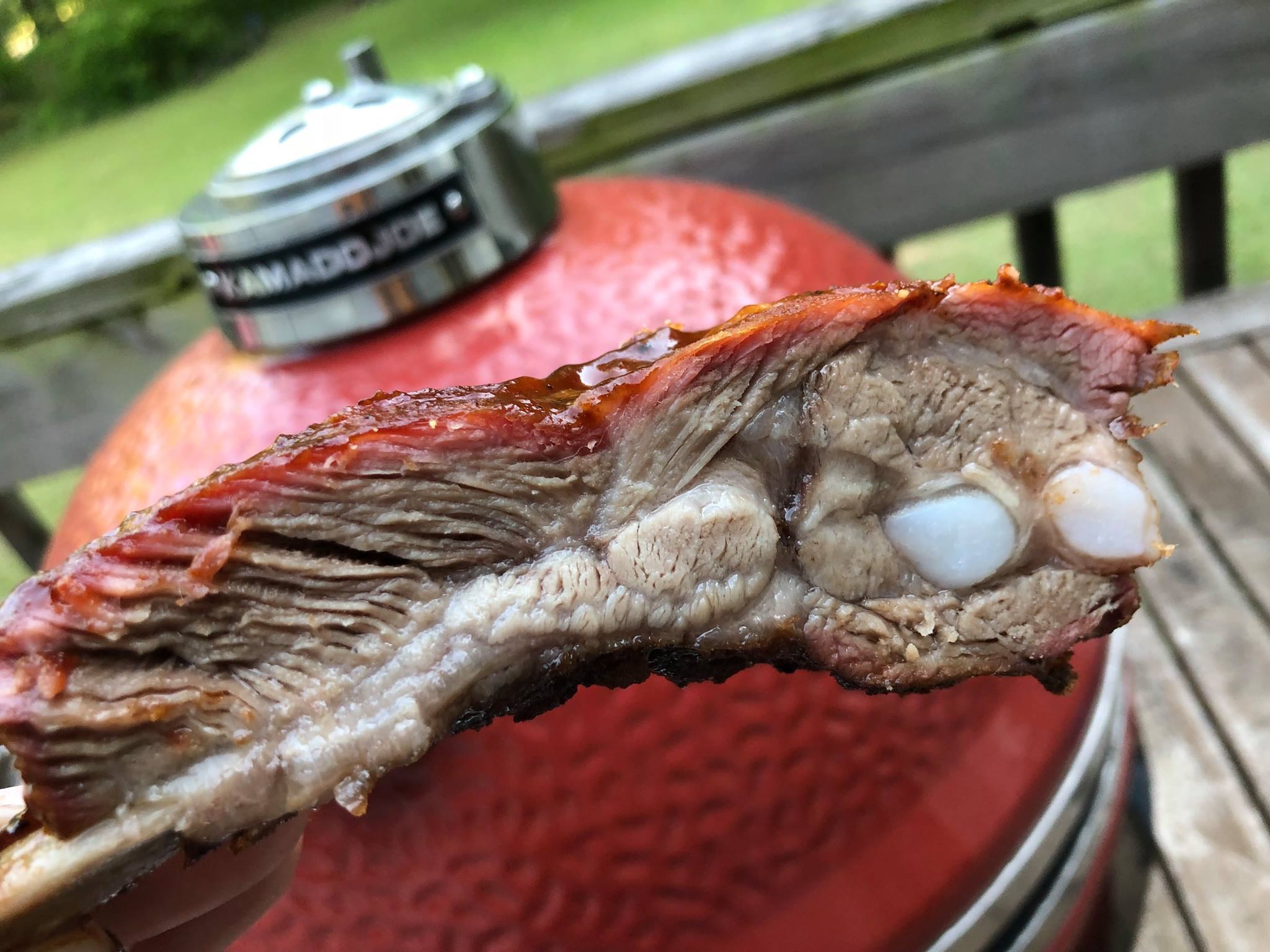 HOW LONG HAVE YOU BEEN PARTICIPATING IN THE BBQ WORLD?
I've been cooking for a lot of my life. As far as bbq, that has been a more recent addition to the life obsession. I started a Facebook page to share my "grilling adventures" called Grill Mark Co. in 2017. Since, then it's been growing and I've been challenging myself and the fans of the page to cook new and different things.
I've done several cooking competitions and placed a few times, but I like to think of myself as the king of the cul de sac. I often tag #grillionaire in my posts because I like to think that you've hit the lottery if you can make something raw and make it edible and delicious. The Grill Mark Co. grew into an Instagram page and then a YouTube channel. My challenge is to not only make food taste good, but look good too! You can't taste food through the computer! What's also been great is that the bbq community has been so cool and helpful. I've become friends with John, Chef Eric Gephart, and several other bbq LEGENDS and they have helped me in my journey and continued to challenge me as I grow in my grilling ability and my social media presence.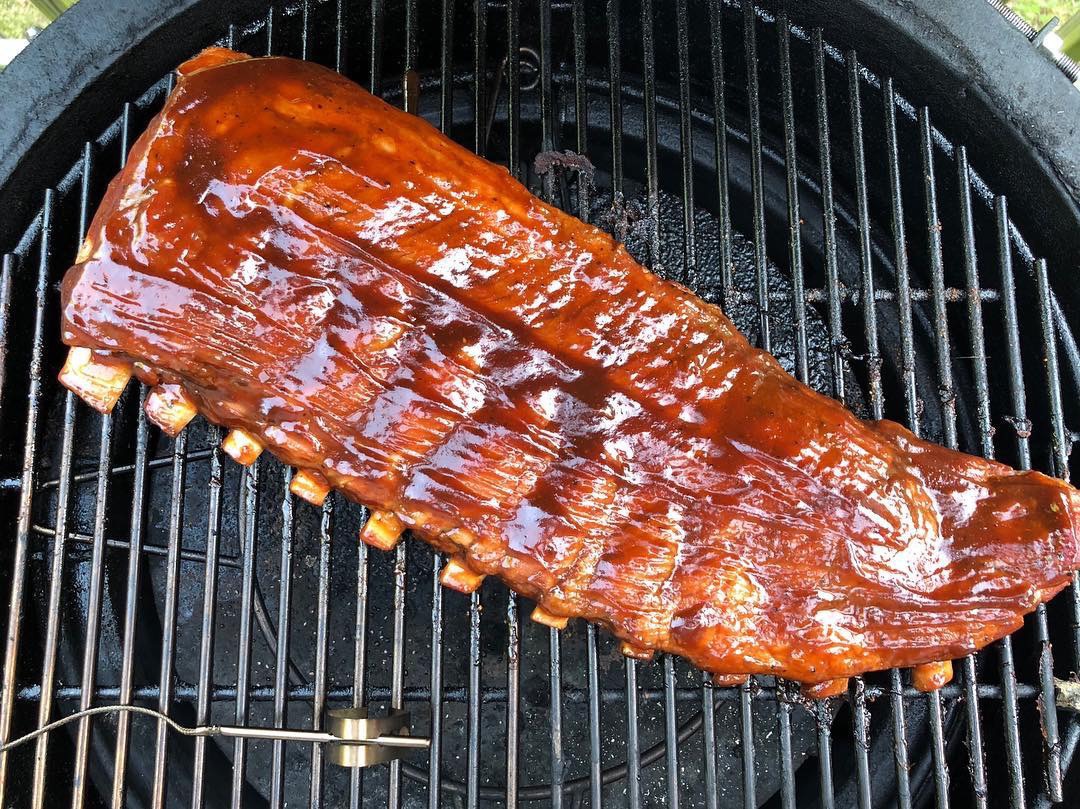 WHAT DO YOU LOOK FOR IN A GREAT PORK PRODUCT?
I'm from Georgia originally, though I currently reside in South Carolina. I love Pork! It's something that I grew up on and something I'm raising my family on! At first, I didn't know the difference in quality of pork. I would buy whatever was on sale at the grocery store and use it.
Now, my tastes and quality of selection has changed. Now I look for meat that is more local to me. I look for meat that I know carries great flavor. When I look at the fat, I want to see pure white veins. I want to see marbling and striations of fat that will render and cook well. I like to see pork that is a pinkish-red. I love pork that has a firm texture and perfect marbling. This is how I can tell the difference between an average selection of pork and a superior product.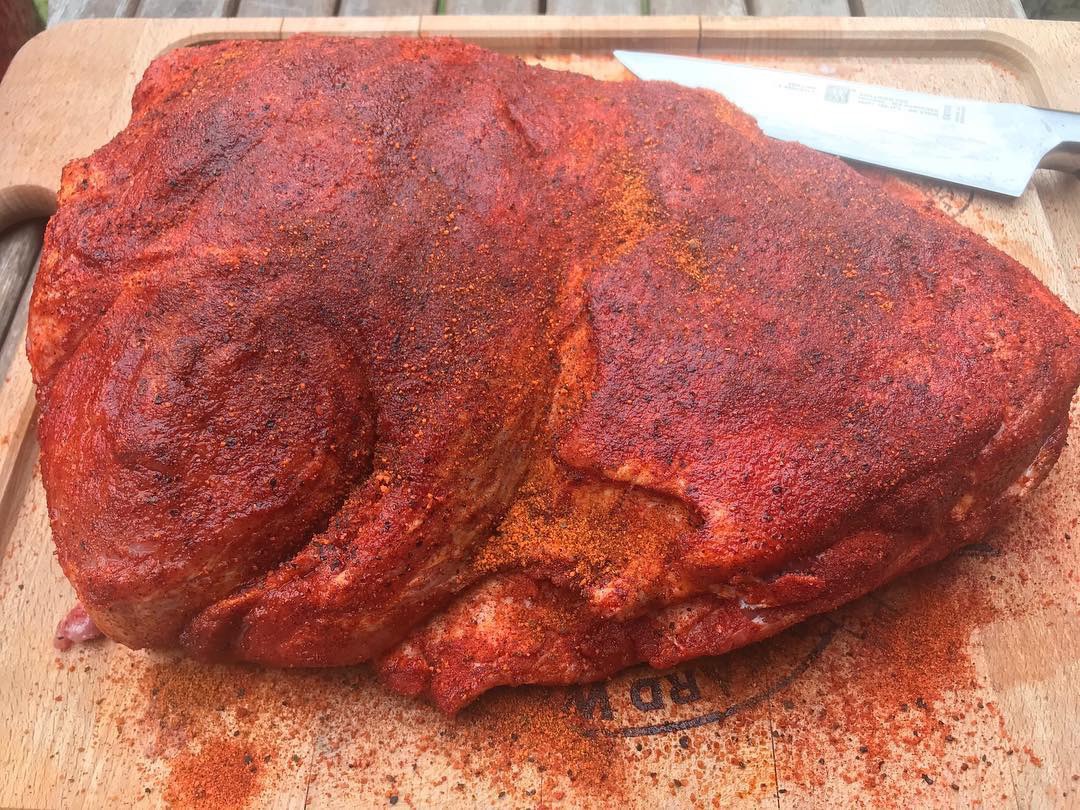 WHY DO YOU CHOOSE CHESHIRE PORK?
I remember the day I had my first taste of Cheshire Pork. I was at a Kamado Joe private block party. Chef Eric Gephart introduced me to the KanKan cut of pork, or as I call it the "meat mohawk". As he was letting me cook this special cut, he explained the cut to me and how it has literally all the best cuts of meat in one cut. Once it came off the grill, he cut me a slice of the belly portion of the cut and it melted in my mouth. It had such flavor. It had tenderness. It was SO GOOD! If memory serves me right, I'm pretty sure I ate my weight in pork that day.
As the party was coming to a close, I asked him where he got this pork and he told me Heritage Farms in North Carolina. He referred to it as the "Ferrari of Pork" and I was in no position to argue against him.
Since then, I haven't looked back. I've had all kinds of great pork but the selective breeding of only the top 3% and how those at Heritage Farms care more about quality than quantity, means more to me.
When I have talked with and to the people at Heritage Farms, they have treated me like family. Why wouldn't I choose people who care about quality and treat people right.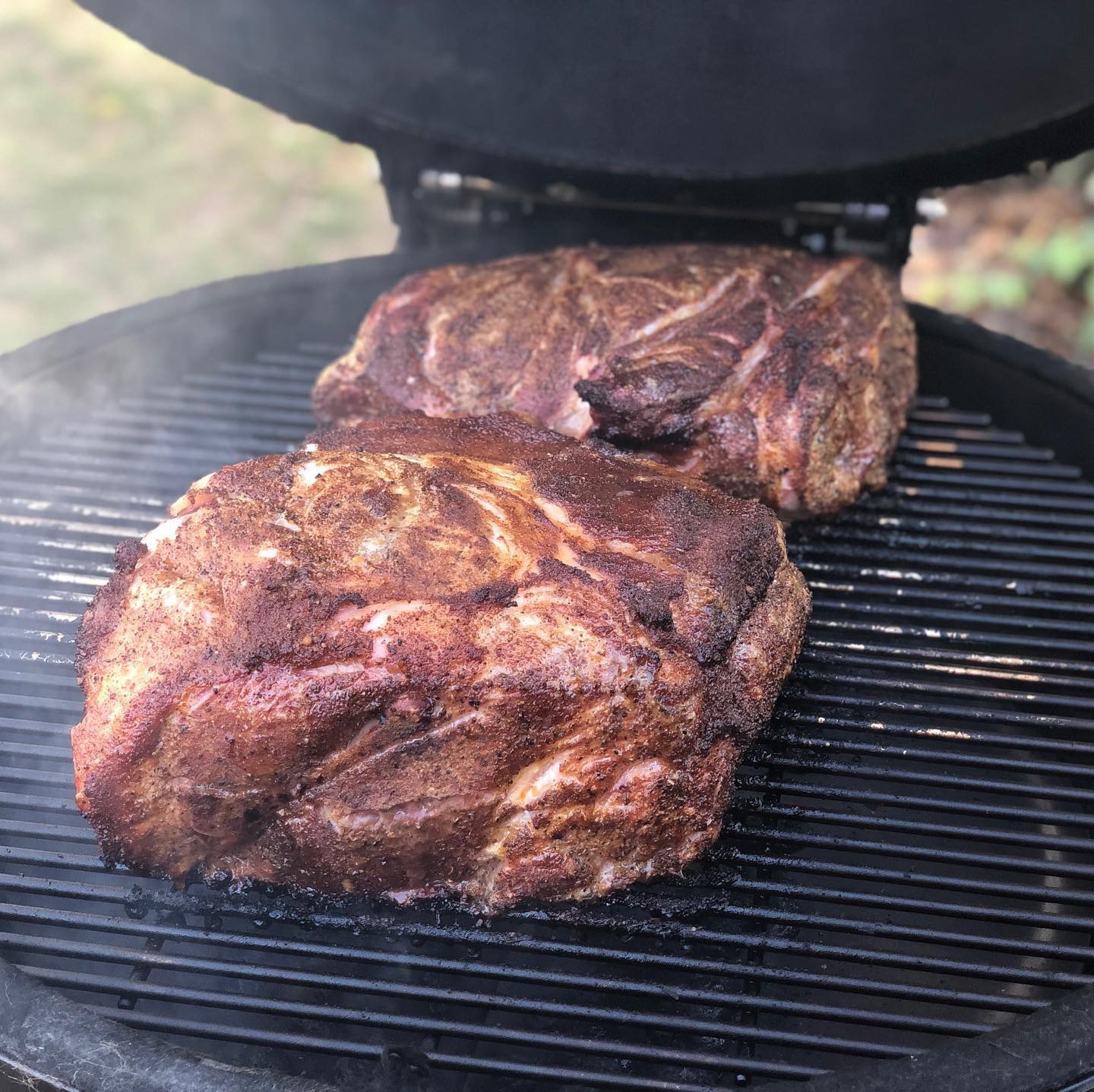 GIVE US ONE SENTENCE ON WHY YOU LOVE TO BBQ?
I'll leave you with my slogan from my social media page: grilling so rare, it's well done.