#NATIONALBBQMONTH WITH #CHESHIREPORK!
The smell of barbecue is in the air! It's #NationalBBQMonth and we're here to celebrate! There's nothing quite like slow cooking all night long, pulled pork off the bone, and then chopping away on a chopping block. If you want good 'cue, there's only one thing to do… go with #CheshirePork for your next whole hog barbecue or pork butt. We've listed a few of our favorite barbecue scenes below for you to enjoy. We dare you not to drool!
Chef Jake Wood cooks a whole hog Downtown Raleigh for our first "Up in Smoke" event.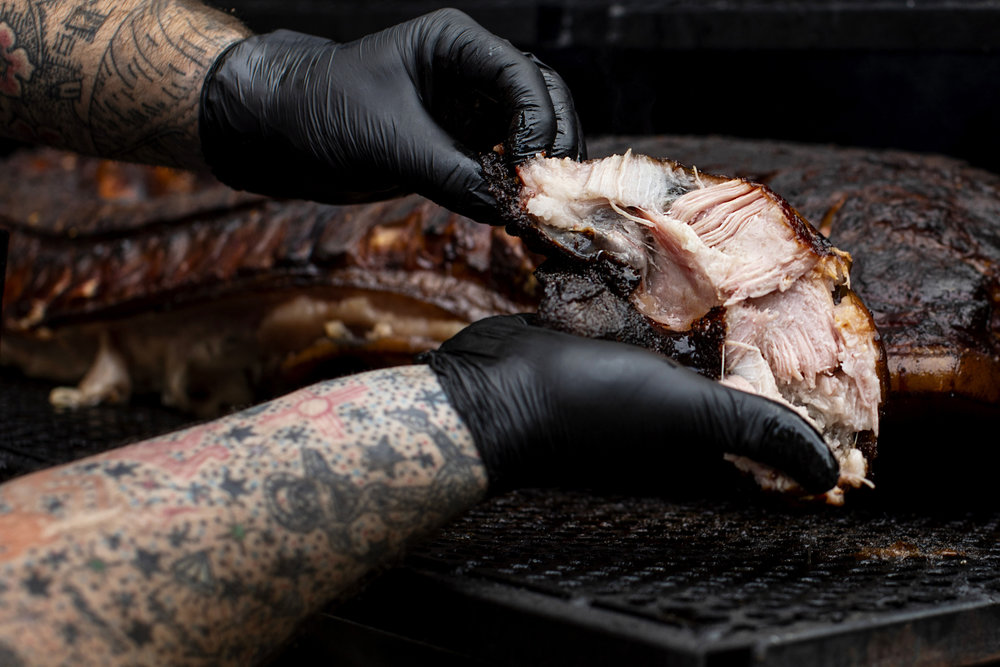 Fowler's Southern Gourmet uses #CheshirePork for their barbecue sandwiches. Take a look at how high they stack that sammy.