HAM'S DOWN! THE BEST PORK POSTS OF AUGUST
Earlier this year we launched a new series on the Hog Blog called "Ham's Down!" where we feature our top 5 favorite pork posts from the month, all created by our fans. If you want to be featured, be sure to tag @CheshirePork on Facebook, Twitter and Instagram for your chance to be one of the lucky featured fans! In the meantime, check out our top 5 favorite, drool-worthy pork posts from August!
1. Right up there with teaching them how to walk and talk is learning the love of #CheshirePork! ;) Well done, Chef Jake Wood! We love this photo of father and son spending the summer enjoying some Cheshire Pork whole hog barbecue.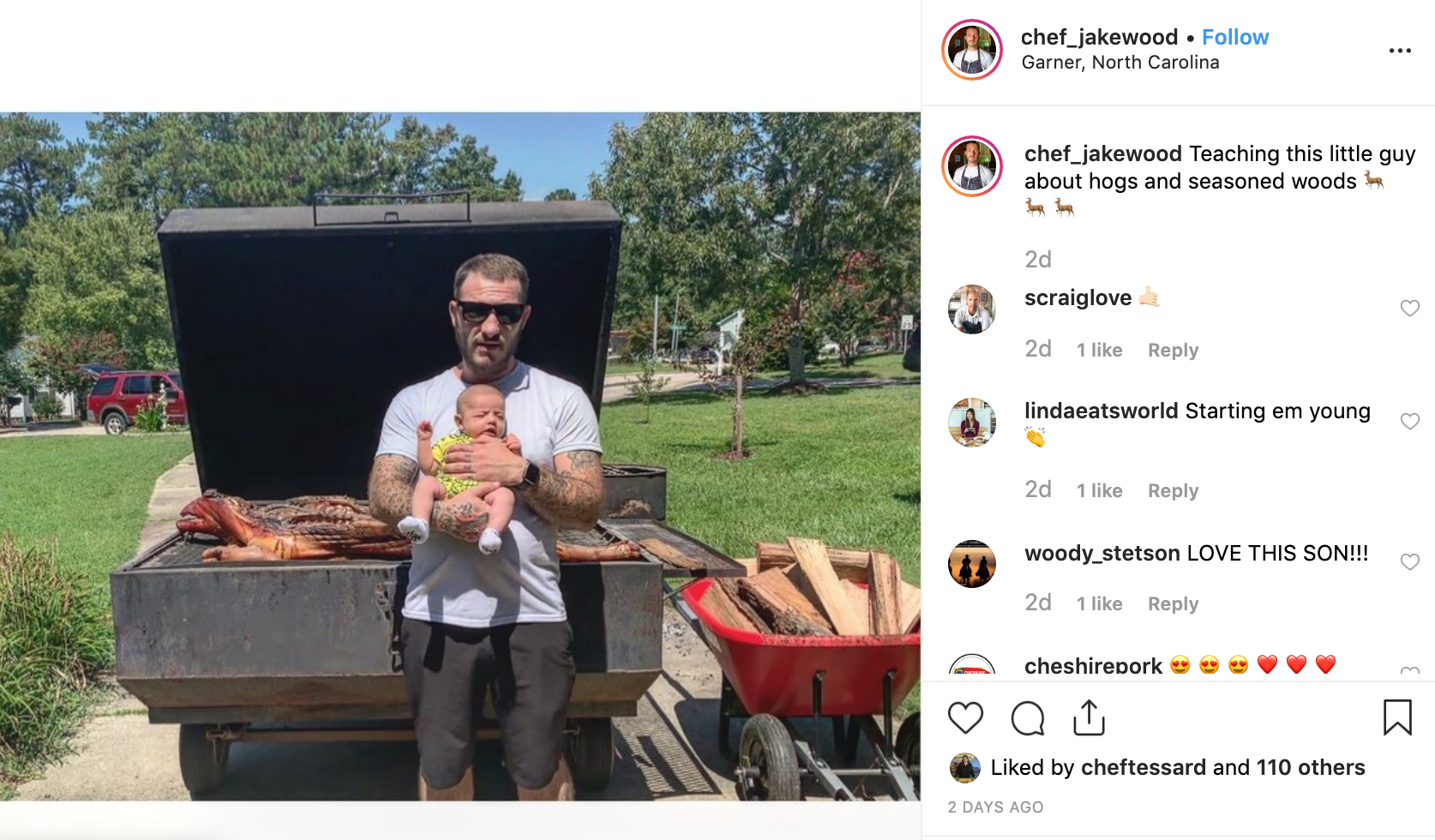 2. Looking like sunshine on a plate, we loved Chef Eli Rodriguez's use of the delicious #CheshirePork Tomahawk. An impressive cut of pork needs impressive plating!
3. We like shiny things, and by that we mean glistening grilled baby backs! Restauranteur, Carl Lewis, is bringing the heat with these beautiful #CheshirePork baby back ribs.
4. You know how some people look at pictures of baby animals when they're feeling down? Well, we look at pictures of porchetta. And Chef Miguel Figueroa's is making us feel really happy on the inside. :D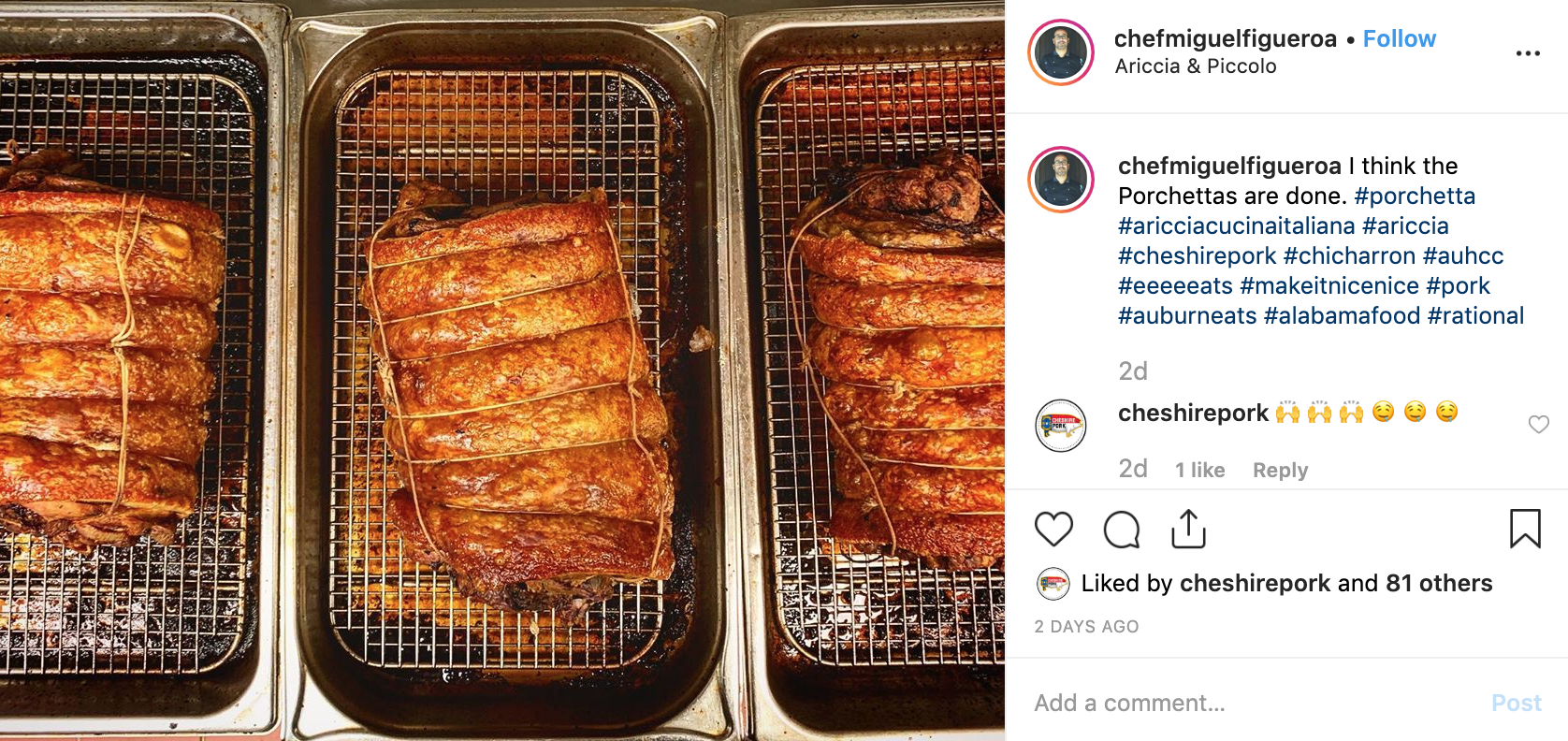 5. We're smiling so big at this gorgeous dish our *cheeks* are hurting. Chef Cory Haigler prepared a stunning Heritage Farms Cheshire Pork Cheeks dish with murasaki sweet potato and watercress puree, with braised peanuts and scarlet runner beans, and pickled peach slaw for the NCRLA Chef Showdown.