GET GRILLIN' FOR FATHER'S DAY
Some of the best memories with dad are spent around a hot grill or smoker! As you shop for Father's Day gifts this year, keep in mind that sometimes the best gift is the time you spend with that special man in your life (and maybe a big fat pork chop). We've got a tasty line up prepared for you including our favorite Father's Day grilling cuts! We guarantee the ole man will be happy with any of the following.
Baby Back Ribs: We love getting our fingers messy with deliciously sauced and tender baby backs. What's even better? Homemade bourbon peach BBQ sauce! Check out Deliciously Plated's recipe for her Tender and Juicy Bourbon Peach Grilled Ribs! We're certain they are dad approved.
Recipe: https://deliciouslyplated.com/recipe/tender-and-juicy-bourbon-peach-grilled-ribs/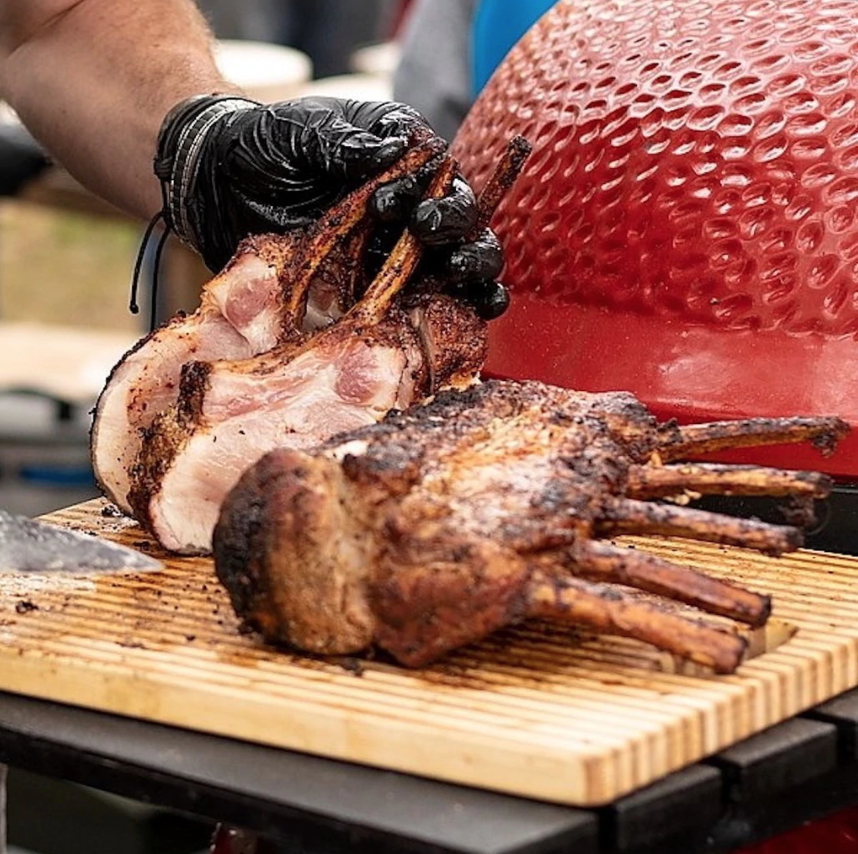 Crown Roast Pork Loin: We don't think it's a coincidence that this cut has the word "crown" in it because it is a ROYAL cut of pork. Pop in the smoker while you and Pops catch up on life. After several hours, bite into a truly melt-in-your-mouth piece of pork.
Bone-In Pork Chops: Is your Dad a simple man? Doesn't take much to make him happy, but he does a lot for you and the family? We'd bet nothing more would make him happy than a thick cut bone-in pork chop. Our chops speak for themselves, full of flavor, all you need is a little salt and pepper.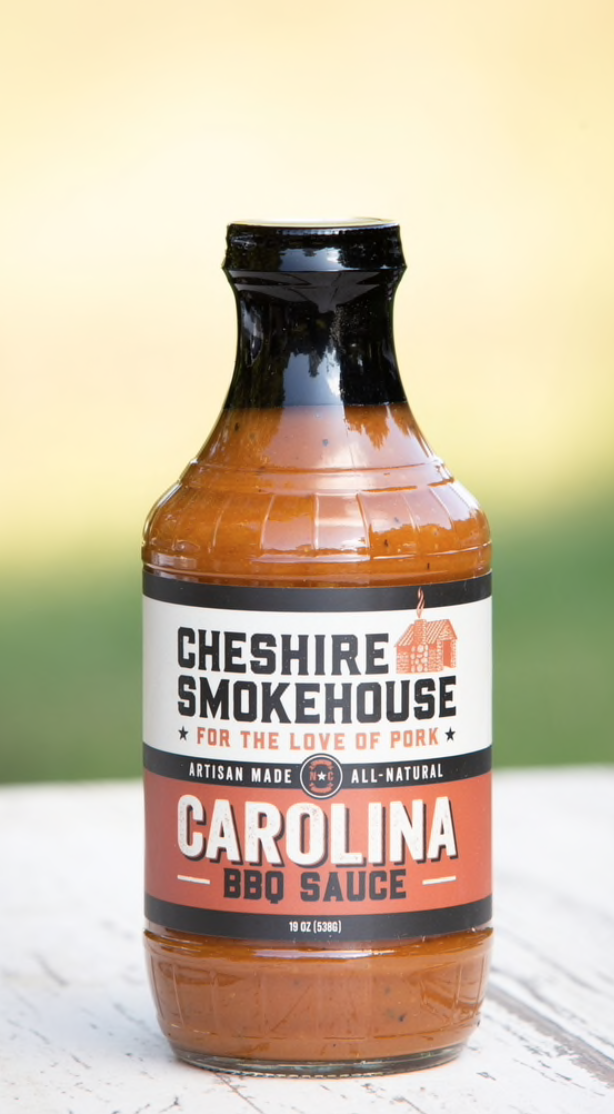 Cheshire Pork BBQ Sauces: Once you've loaded up on delicious pork for Dad, grab a Cheshire Pork BBQ Sauce to go along with it! Tie a simple bow around the bottle and throw in a bear hug - your Dad will be one happy man.