RECIPE: CHESHIRE PORK INSTANT POT TACOS
We're big fans of tacos, especially with the help of our friend the Instant Pot! For a quick weekday dinner, we're all about these super fast Cheshire Pork Tacos. Give our recipe a try!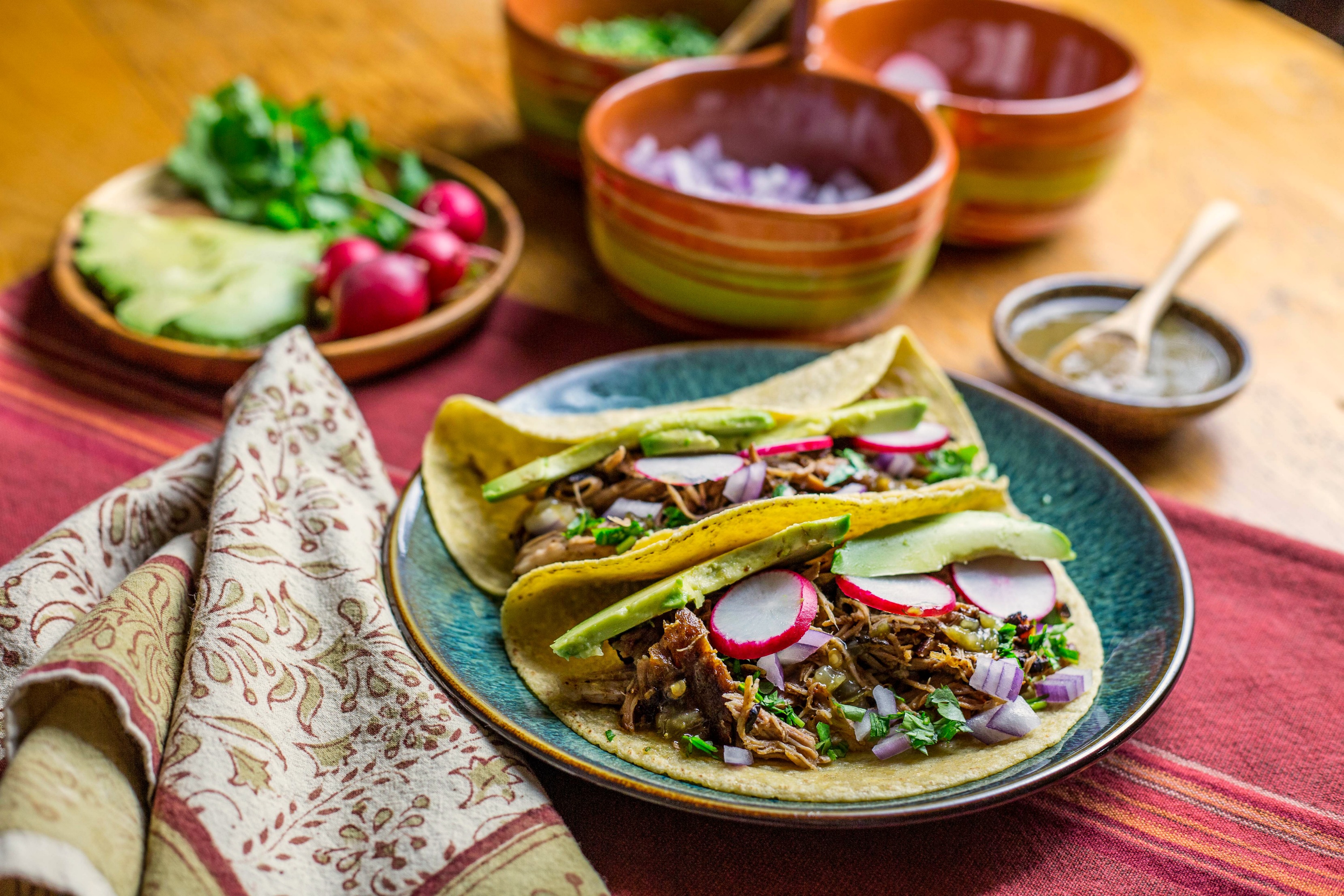 Ingredients:
1 Cheshire Pork Butt
1 Tbs. salt
3 Tbs. Olive oil
2 dried Ancho chiles
½ tsp. Ground coriander
1 tsp. Ground cumin
½ tsp. Spanish paprika
1 tsp. Chili powder
½ c. orange juice
1 small onion, quartered
5 garlic cloves, halved
1 Tbs. tomato paste
2 c. water
Directions:
Split the ancho peppers down one side. Take the stems and seeds out. Flatten and place in a skillet over medium heat. Toast for 1-2 minutes per side. Remove from the heat and set aside.
Place the peppers, spices, orange juice, tomato paste and water in a blender. Process until smooth.
Salt the roast on all sides. Turn on the Instant Pot Sauté function to More (High). Add the olive oil. Once the oil is hot, place the roast in the Instant Pot and sear on all sides until golden brown, about 20 minutes.
Turn the Sauté function off. Add the garlic, onion, and blended pepper and spice mixture to the pot. Turn the roast over to coat it.
Place the lid securely on the Instant Pot and seal the vent. Turn on the Pressure Cook function and set it to high pressure for 1 hour and 15 minutes.
Allow the pressure to release naturally. Remove the roast from the Instant Pot and using two forks, shred it and place in a bowl.
Place shredded pork in warm corn tortillas and top with chopped onion, cilantro, salsa and radish slices.