Q&A WITH BBQ EXPERT BRAD MARSH OF SMOKE ADDICTION BBQ
We love reaching out to our fellow Cheshire Pork lovers out in the BBQ world! Today, we are super excited to learn a little more about Brad Marsh of Smoke Addiction BBQ and why he chooses #CheshirePork!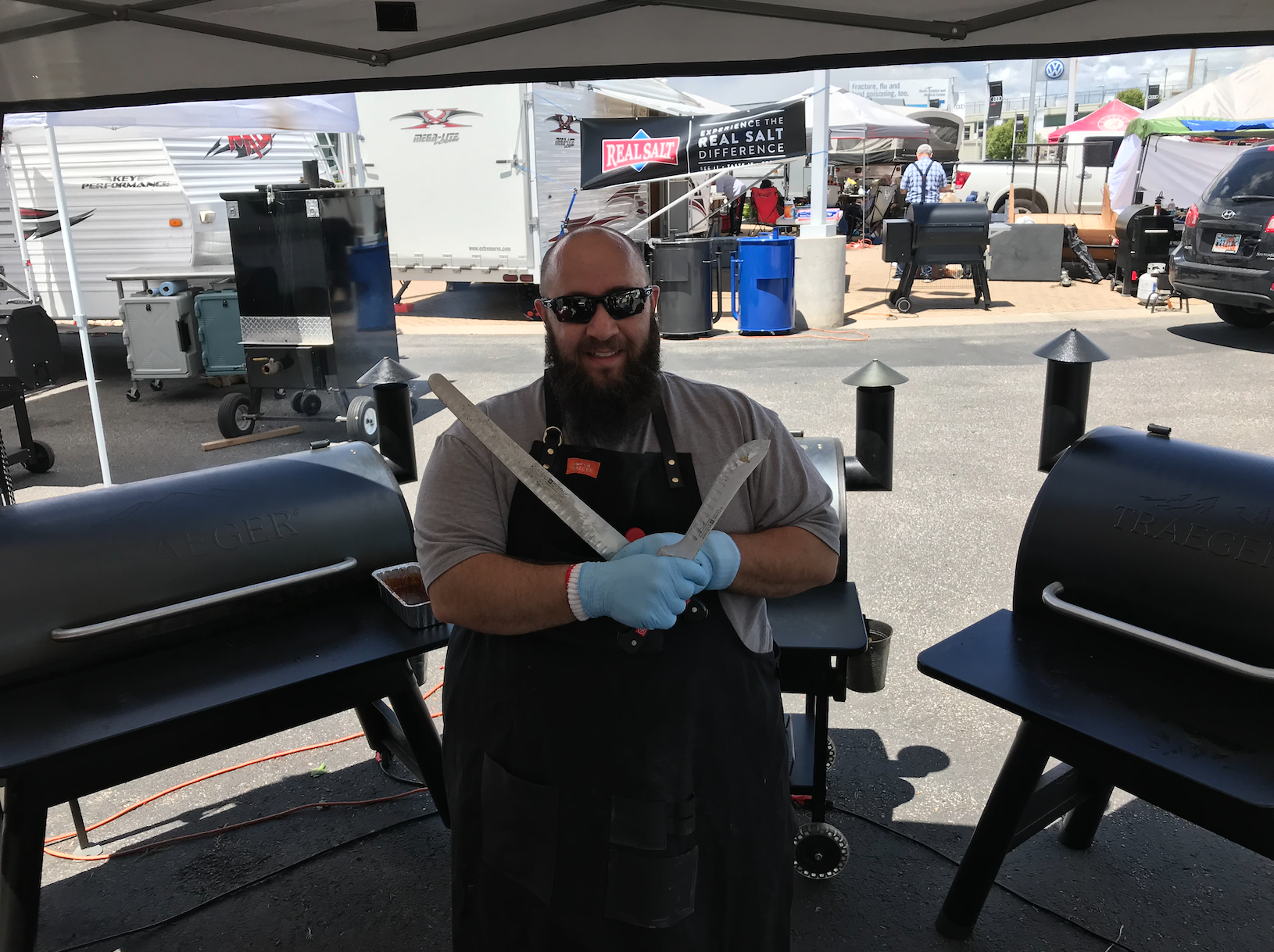 TELL US ABOUT YOU AND YOUR BBQ STYLE.
I live in Willard, Utah with my wife Cami. We have three daughters and a son.
I enjoy the outdoors, camping, boating/fishing, and trail riding in UTVs. My favorite places to recreate are Bear Lake which is located on the Utah/ Idaho border, Lake Powell, and Island Park, which very close to Yellowstone Nation Park.
I mostly do BBQ cooking for friends and family and I do some occasionally catering. I also compete In BBQ Cook-Off Contests a couple of times a year.
My BBQ Style:
Being from Utah I don't have a specific style of cooking, but I like to have a melting pot of influences and I try to take my favorites forms from Texas, Tennessee, Kansas City, and the Carolinas.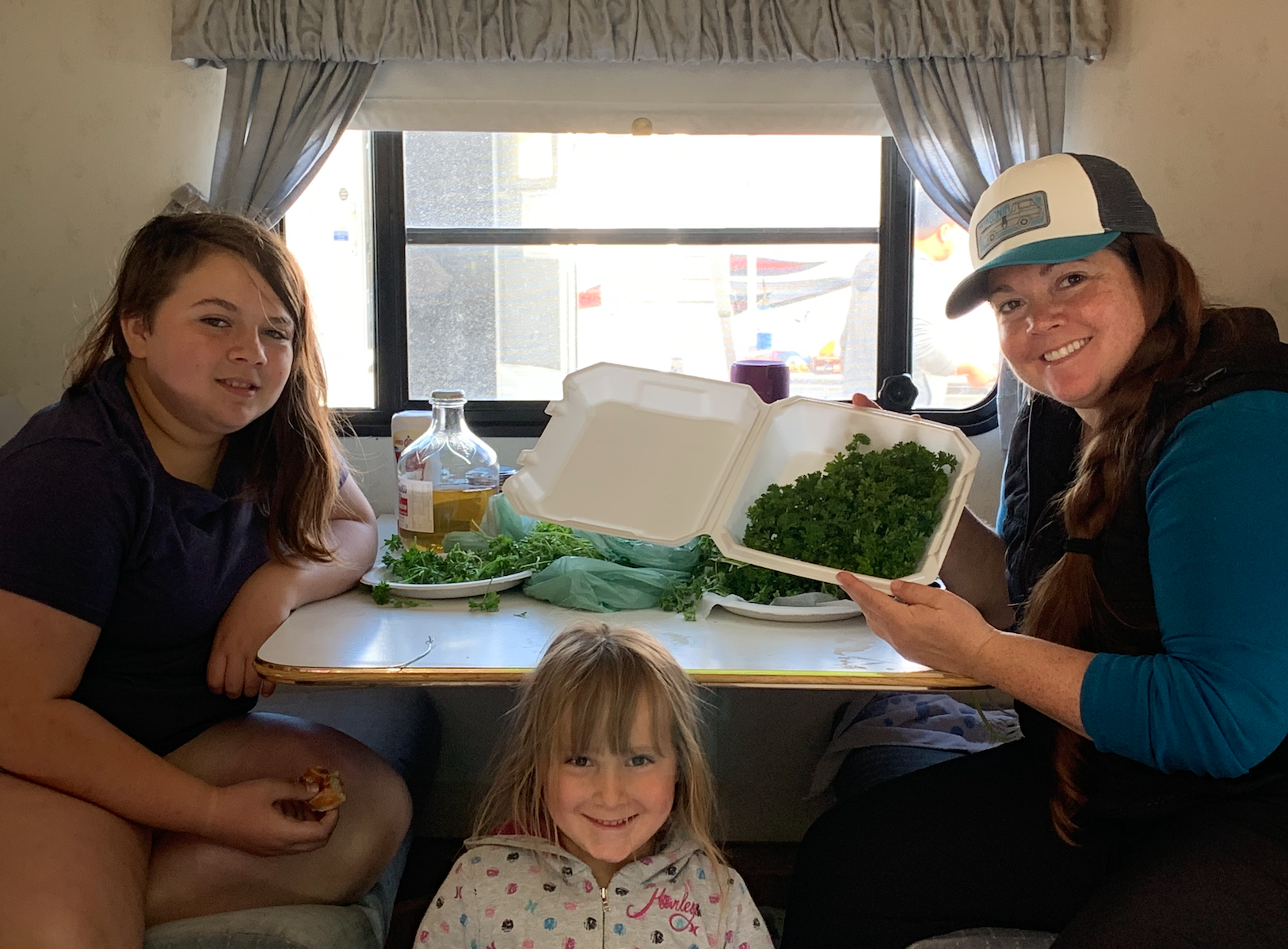 HOW LONG HAVE YOU BEEN PARTICIPATING IN THE BBQ WORLD?
I have always had Gas Grills but in 2016, my brother Blake sold his house and was building a new one home he needed a place to store his Traeger Pellet Grill. I told him he could keep it at my house if I could use it periodically which he agreed too. It didn't take me long for me to start preparing and cooking BBQ food which I had always wanted to make at home. For example, Ribs were the first thing I made then Pulled Pork and Brisket. I was hooked!!! I even started making desserts in the Traeger and fell in love cooking everything I could on the Traeger. (this is no exaggeration)
One saying that has stuck with me is "that GOOD BBQ comes with experience and you gain experience from BAD BBQ experiences" I continue to learn new things…. there is no one-way to prepare and cook on a pellet grill!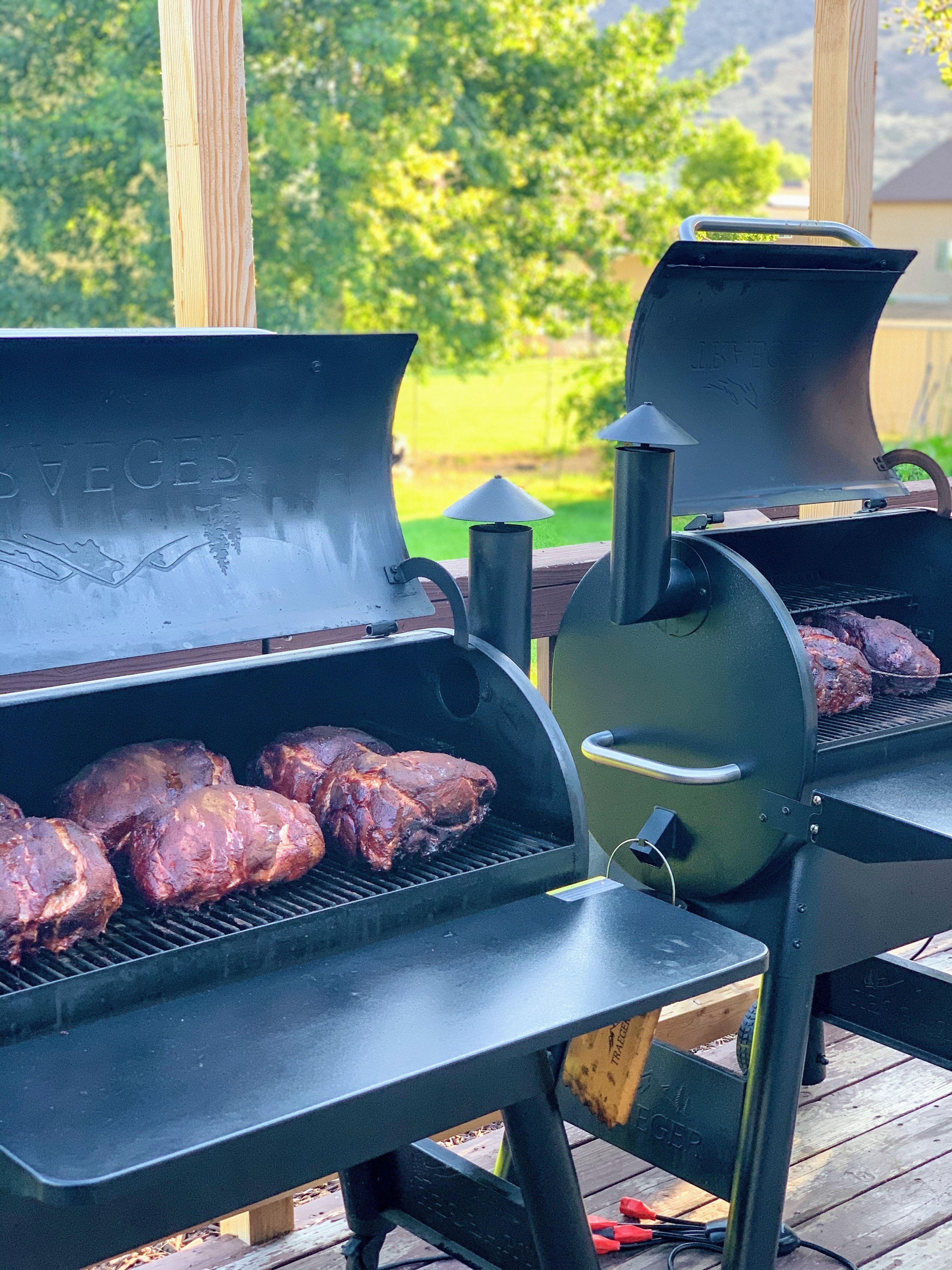 WHAT DO YOU LOOK FOR IN A GREAT PORK PRODUCT?
There are a couple of things –
Marbling – You want great marbling throughout the Pork Product you are picking out at the meat counter.
Quality- If you want to end up with a great quality product you need to start with a great product!
Color- With Pork I look for a nice bright Pinkish color and a Bright White color in the fat.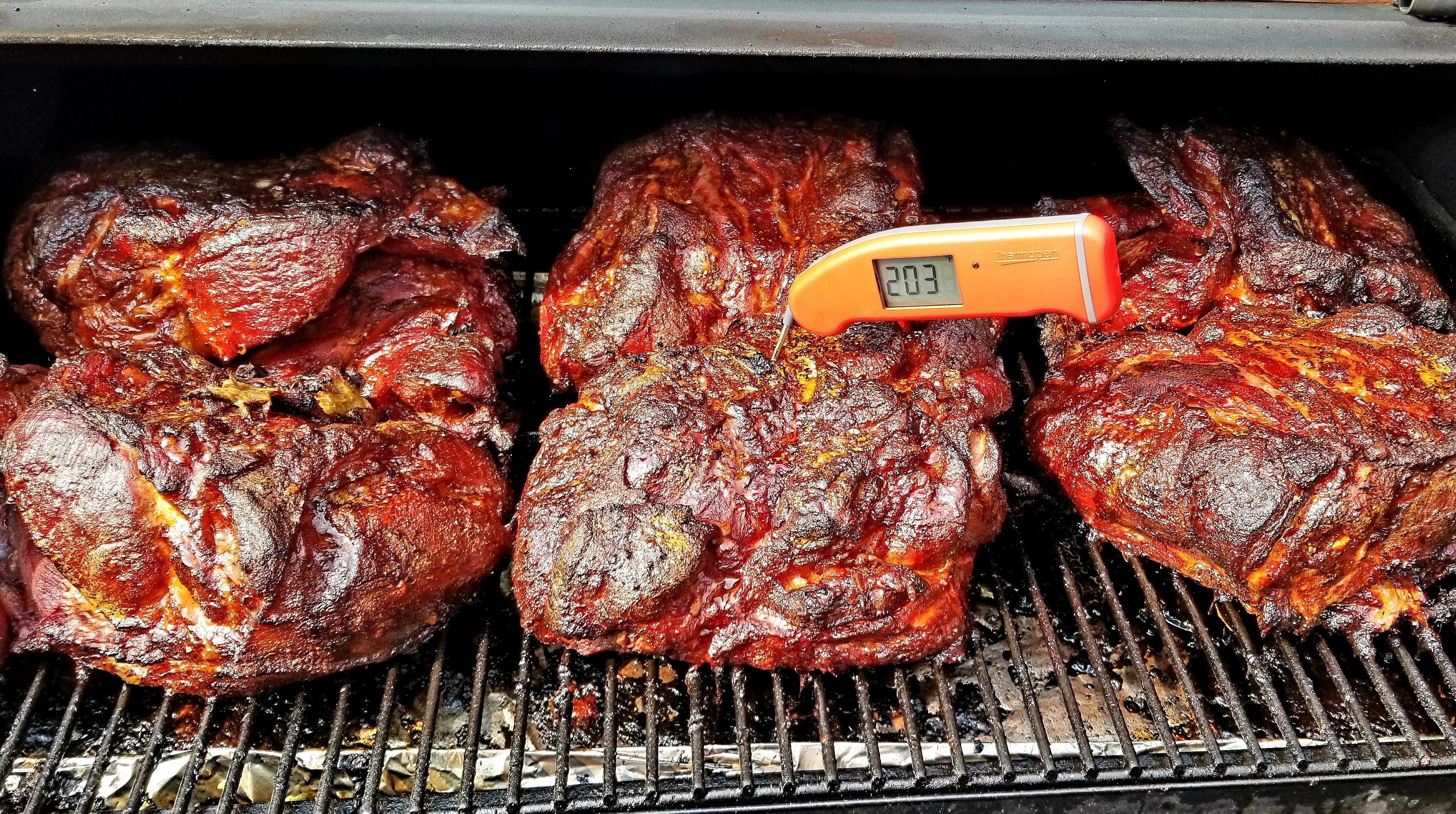 WHY DO YOU CHOOSE CHESHIRE PORK?
I choose Cheshire Pork for its consistency in marbling and higher moisture content there is no doubt it is an all-around higher-quality pork product.
GIVE US ONE SENTENCE ON WHY YOU LOVE TO BBQ?
BBQ for me is about the process, about creating, and most importantly it is about bringing people together with great food.