HAM'S DOWN! THE BEST PORK POSTS OF OCTOBER
Earlier this year we launched a new series on the Hog Blog called "Ham's Down!" where we feature our top 5 favorite pork posts from the month, all created by our fans. If you want to be featured, be sure to tag @CheshirePork on Facebook, Twitter and Instagram for your chance to be one of the lucky featured fans! In the meantime, check out our top 5 favorite, drool-worthy pork posts from October!
Holy shhhh..ank! That's one good looking dish by Haymaker in Charlotte, NC posted by Brisket and Bagels! Our pork shank cooks down to be a deliciously tender and hearty meal, perfect for fall.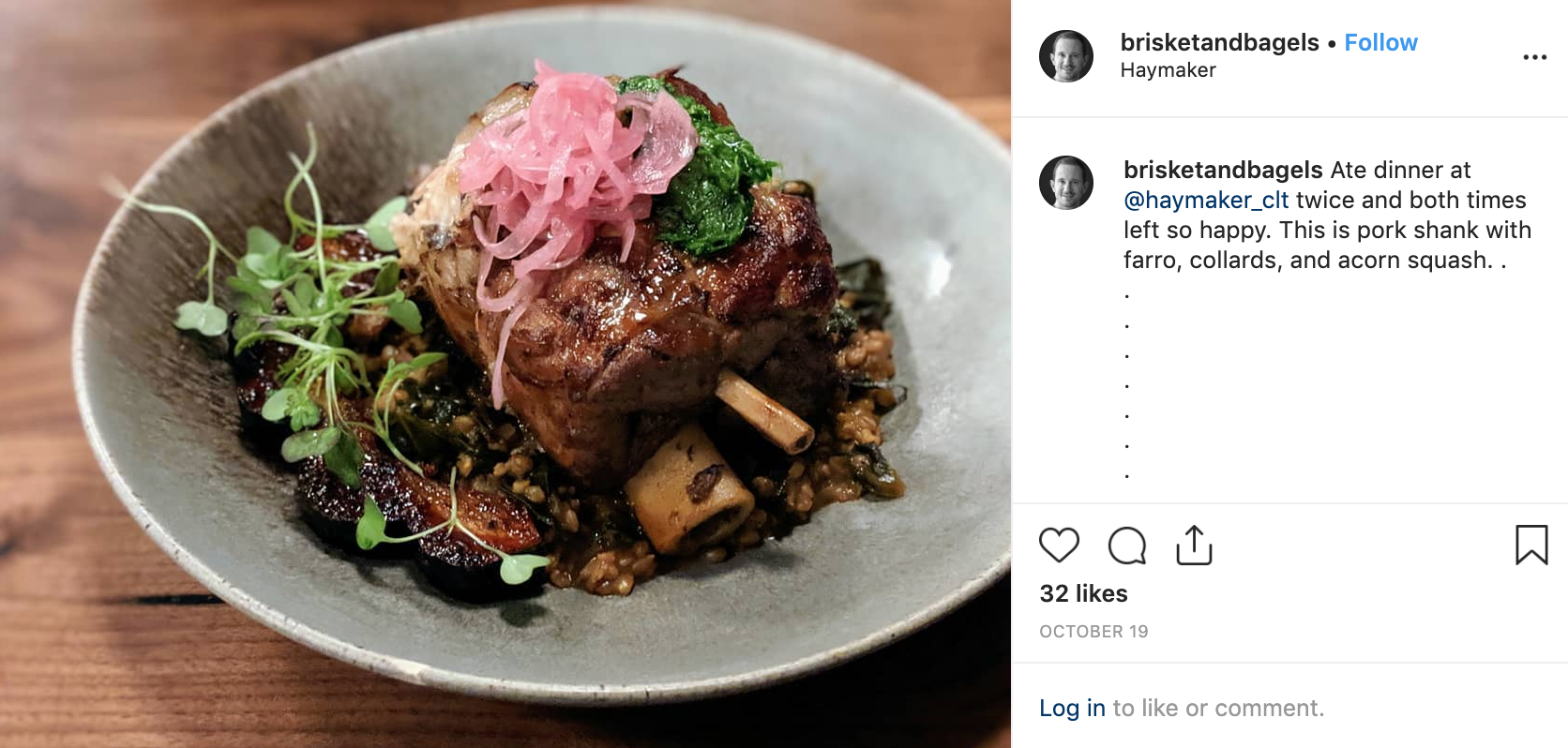 2. What goes best with pork? More pork! Our pork chop is paired with tasso ham gravy for this seriously stunning dish by Phillip Platoni.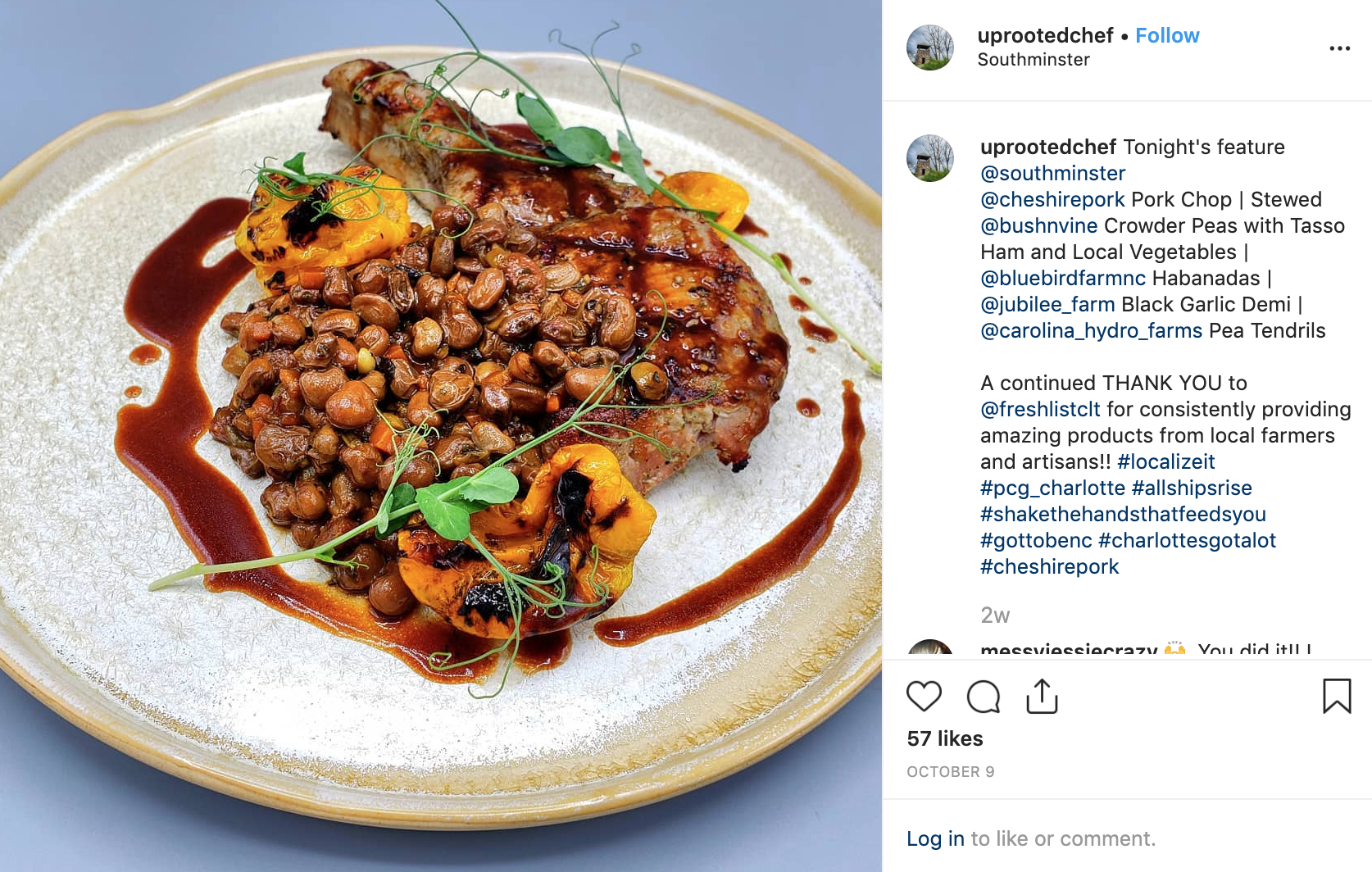 3. Pork medallions > gold medallions. Well, in our opinion! We're loving this super beautiful plate packed with fall flavor from Pompano Grill. We love the combination of pork, acorn squash, and apples.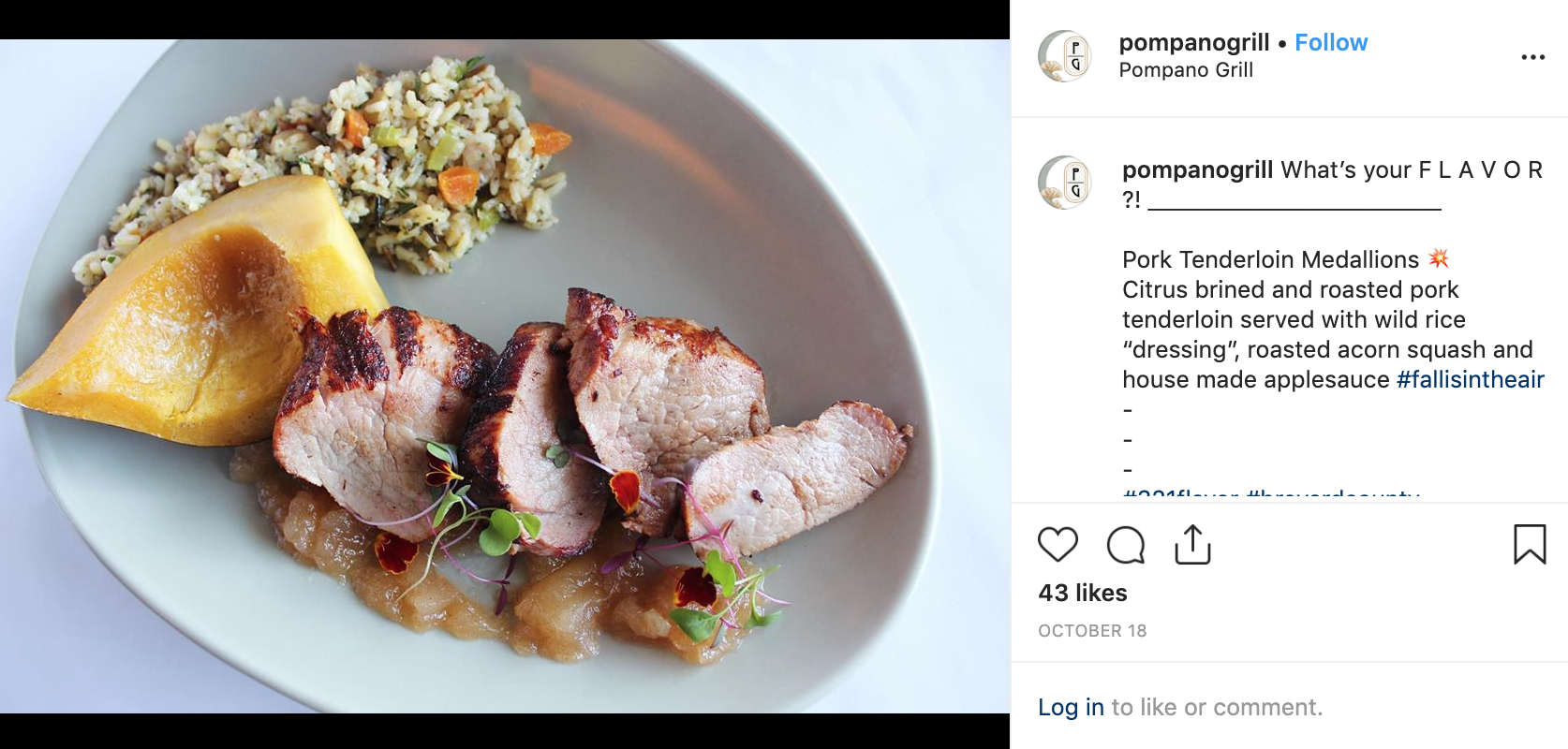 4. And on the 8th day, God created slow cooked pork! Pro tip: cook your Cheshire Pork Shanks low and slow in their own juices for a seriously delectable piece of meat! Well done, Chef Bia Rich.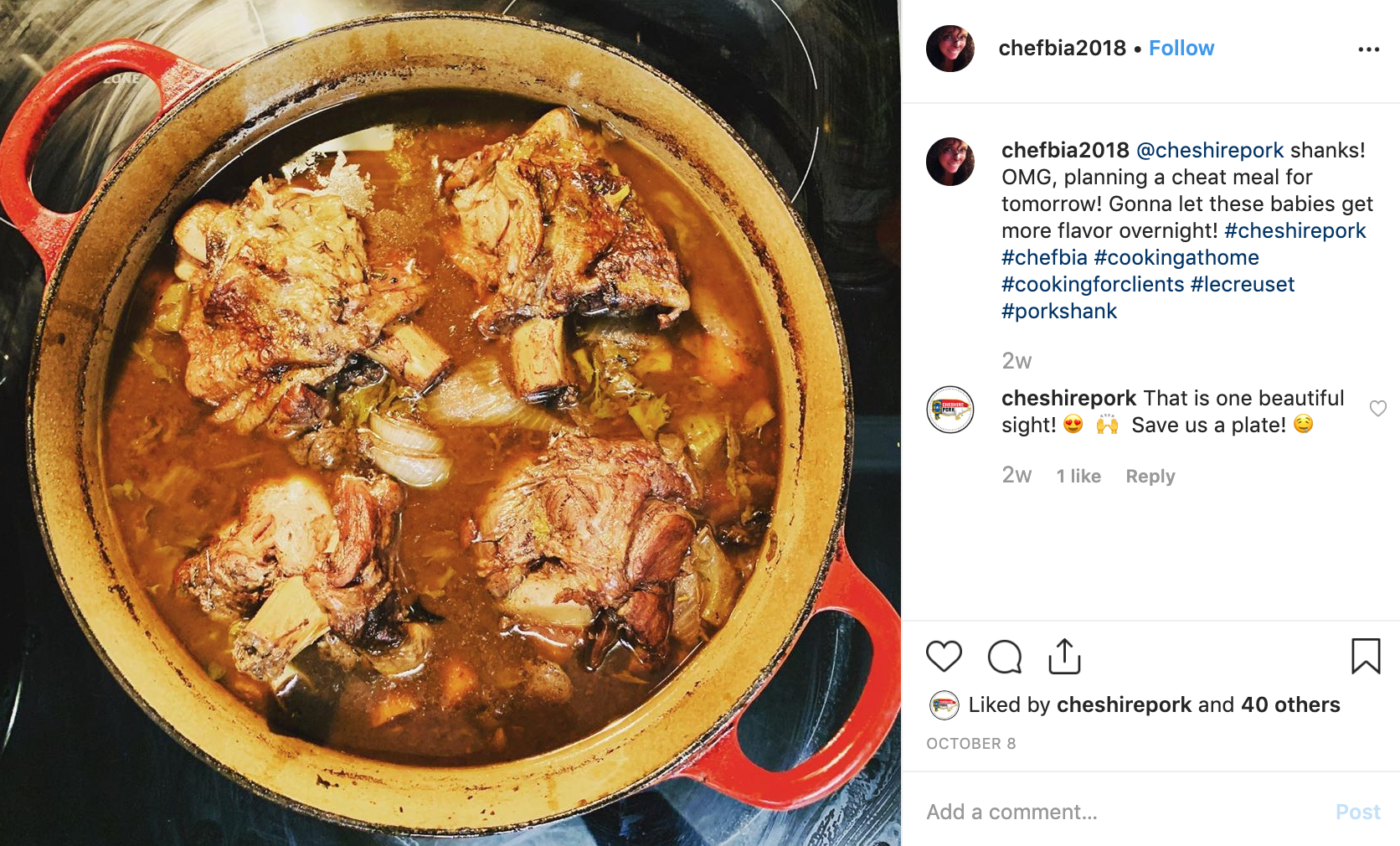 5. Whoops, did we accidentally leave the #HogBlog and stumble into an art museum? Because this next plate is looking seriously beautiful! Chef Blake Hartley cooked that pork perrrrfffectly.